Reported By: Bitcoinist.com
Data shows the Bitcoin crash from a few days ago flushed out $5.4 billion from futures open interest within the matter of hours.
Cascade Of Long Liquidations Lead To 24.5% Reduction In Futures Open Interest
As per the latest weekly report from Glassnode, when the price of Bitcoin crashed down to $42k a few days back, futures open interest dropped by around 24.5% as long liquidations cascaded.
The "futures open interest" is an indicator that measures the amount of derivatives contracts still open at the end of the trading day.
When this indicator has high values, it may mean that the Bitcoin market currently has an excess of leverage. Such a situation can create a volatile environment for the price of the crypto.
On the other hand, low open interest values might suggest there isn't much leverage in the market, and so the coin may suffer lesser volatility.
Related Reading | New Study Says Ethereum May Become A Better Inflation Hedge Over Bitcoin
Now, here is a chart that highlights the trend in the Bitcoin futures open interest over the the past week: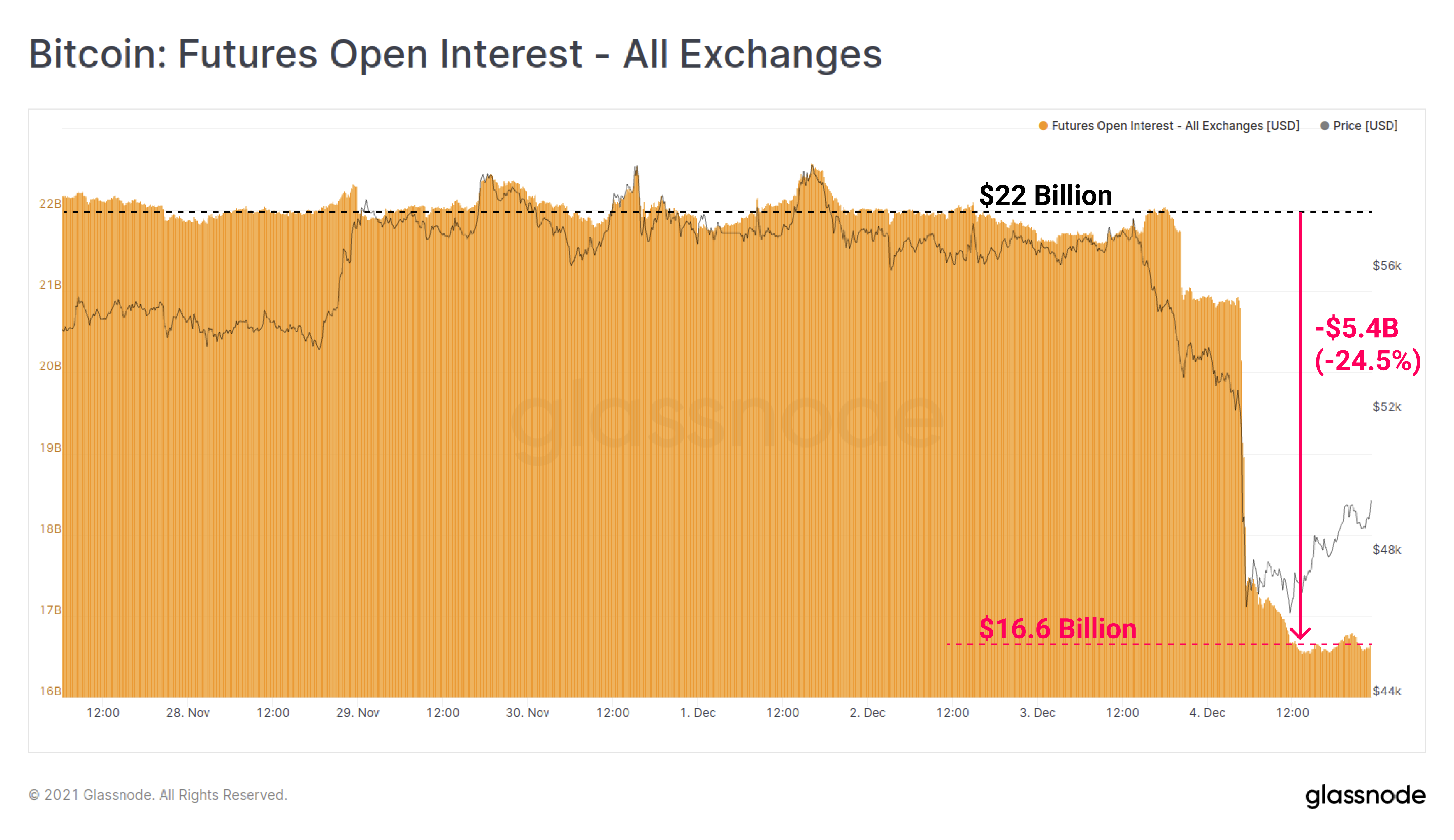 Looks like the indicator plummeted alongside the crash | Source: The Glassnode Week Onchain (Week 49)
As the above graph shows, the value of the Bitcoin open interest was around $22 billion shortly before the crash. However, within the matter of a few hours, the metric had dropped 24.5%, or around $5.4 billion.
Related Reading | Only In Crypto: Ted Cruz Cosigns Argument That Bitcoin Miners Are Fixing Texas Electric Grid
The cascade of long liquidations responsible for this drop amounted to around 58,202 BTC in value. The below chart shows how this decline in the open interest compares with previous such events.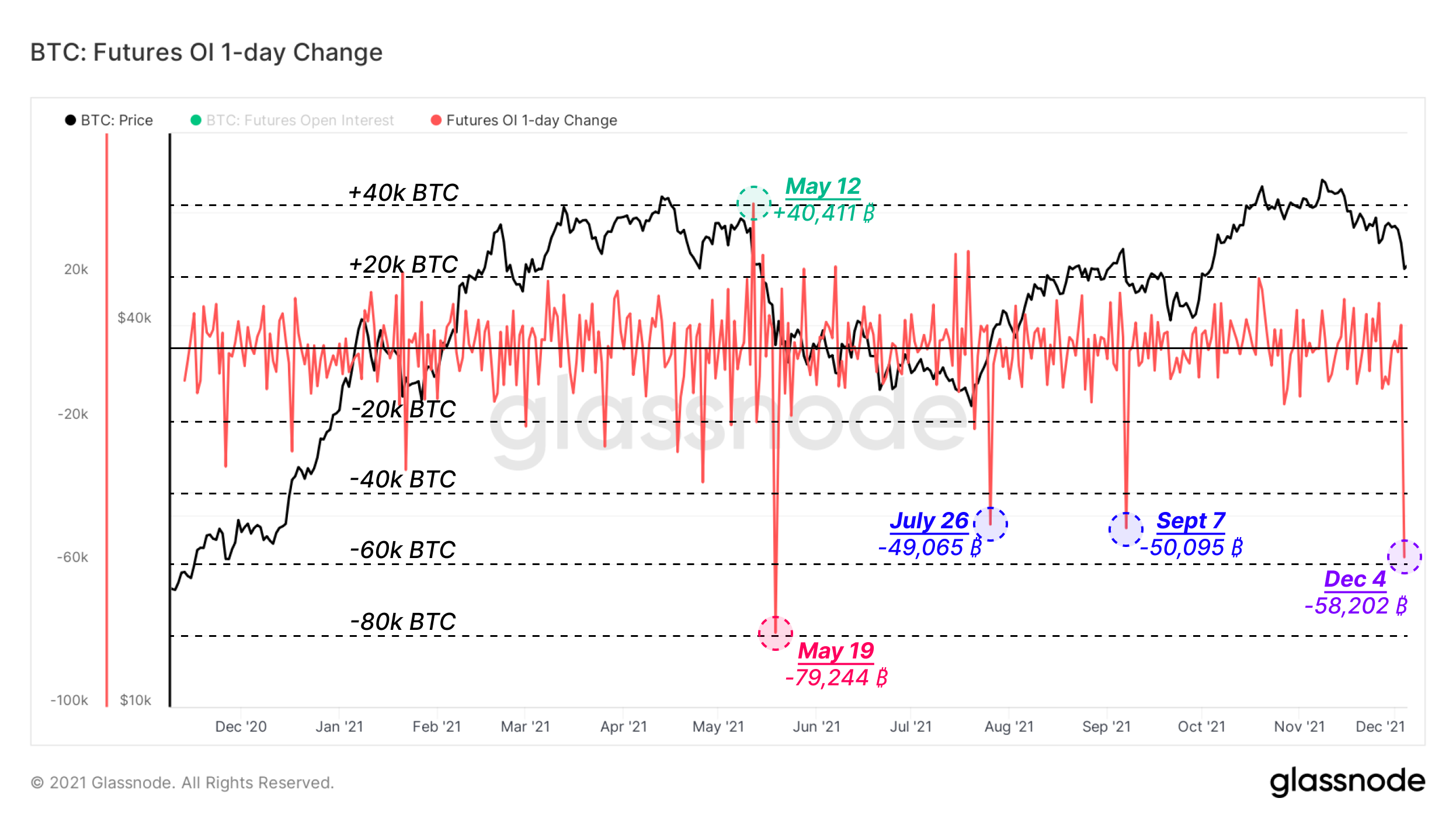 The May 19 change in the indicator seems to be the largest for the year | The Glassnode Week Onchain (Week 49)
According to this graph, the drop on 4th December was the second largest single day change in the Bitcoin open interest for 2021.
The 19th May sell off was the only time the indicator's value saw a greater change within a 24 hours span. There the drop amounted to about 79,244 BTC.
Bitcoin Price
At the time of writing, BTC's price floats around $51.5k, down 11% in the last seven days. Over the past thirty days, the crypto has lost 16% in value.
Here is a chart that shows the trend in the price of Bitcoin over the last five days:
BTC's price seems to be recovering a bit from the crash | Source: BTCUSD on TradingView
Following the crash, Bitcoin mostly consolidated sideways for a few days. However, in the past 24 hours, the crypto has broken above $51k again, which may mean that the coin could be back on the path to recovery.
Featured image from Unsplash.com, charts from TradingView.com, Glassnode.com