Reported By: Bitcoinist.com
Bitcoin has undergone a strong rally over the past few weeks.
The coin has rallied from the $9,800 lows in early September to $11,400 now.
Bitcoin may retrace in the near term, analysts say, as it faces down increased selling pressure.
Despite these short-term bearish signs, the long-term trend remains bullish.
Noted on-chain analyst Willy Woo says that Bitcoin's long-term trend is still decisively positive despite short-term downside risks.
What's Next for Bitcoin?
Leading on-chain analyst Willy Woo thinks that Bitcoin will drop towards the CME gap in the low-$11,000s in the near future. The analyst noted that the cryptocurrency has a number of bearish factors that suggest it will drop toward that level:
"This is short term technical analysis instead of my normal fundamentals; be warned short term analysis is much lower reliability, more for casino players. SUMMARY: I suspect the last CME gap (what's left of it in green) may get filled."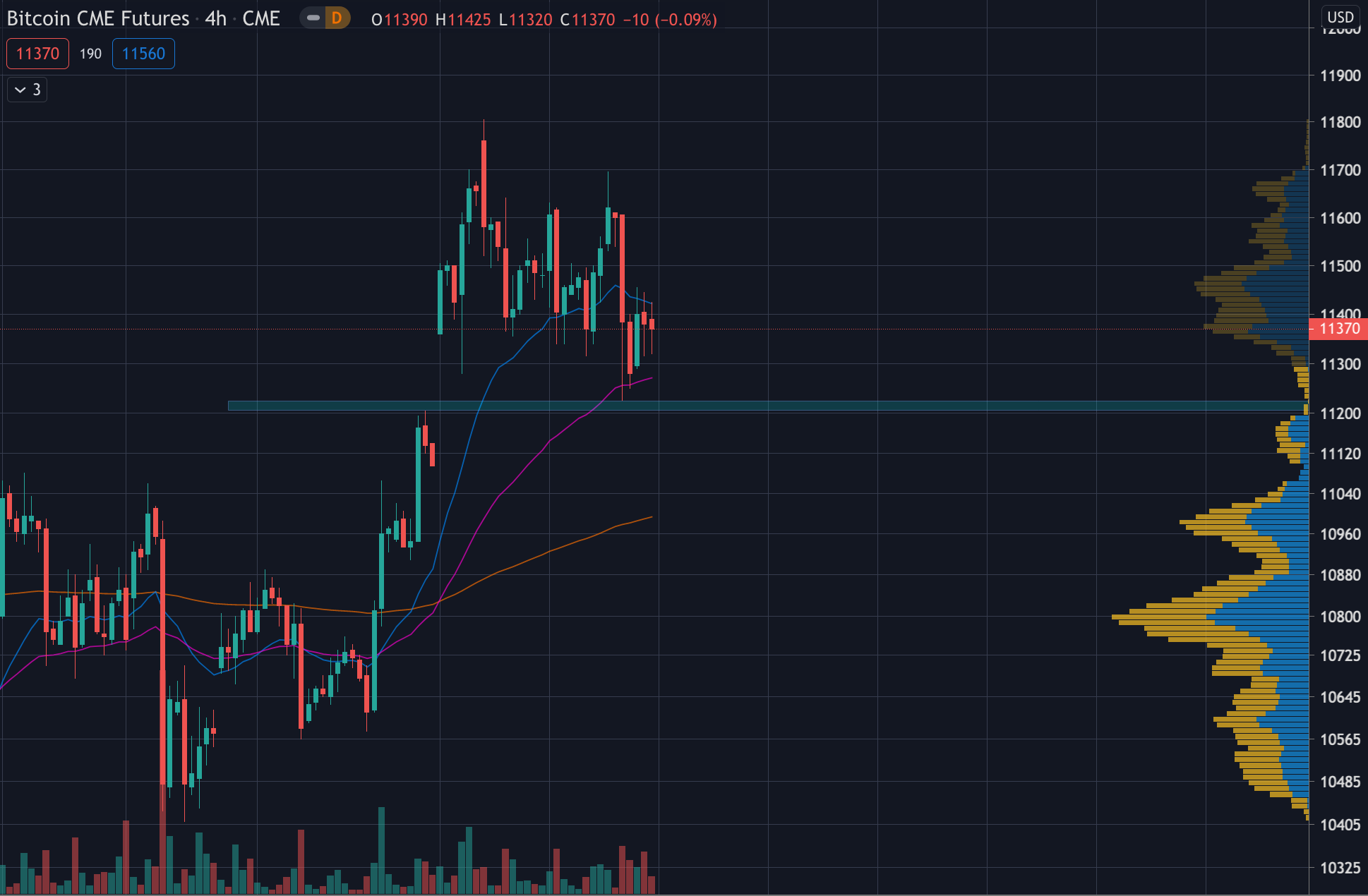 Chart of BTC's CME futures price action over the past few weeks with analysis by Willy Woo.
Source: BTCUSD from TradingView.com
First and foremost, Woo noted that underlying market trends suggest that there is a "hidden distribution" of Bitcoin. Simultaneously, BTC's chart has begun to resemble a textbook distribution pattern.
This confluence indicates that Bitcoin will slip towards the CME gap at $11,200 in the near future. That would represent a 2-3% drop from current prices.
Long-Term Trend Still Positive
Despite these short-term factors that could compress upward movement in the Bitcoin price, the long-term trend remains positive.
Woo explained that the cryptocurrency's on-chain fundamentals remain in bullish mode. He said that he is so confident that if BTC does pull back towards $10,000, it may be wise to deploy capital into the coin:
"The on-chain fundamentals which are 3-6 weeks at the minimum timeframes are still unchanged in bullish mode, if we do get a pullback, I'd take it as a chance to deploy capital into BTC if you missed it in the 10k zone."
Of note, Bitcoin's network hash rate recently set a new all-time high. This suggests that miners are more confident than ever that the cryptocurrency will continue higher, meaning that they will be profitable.
Photo by Parker Hilton on Unsplash
Price tags: xbtusd, btcusd, btcusdt
Charts from TradingView.com
Bitcoin On-Chain Fundamentals Are Still Decisively in "Bullish Mode"